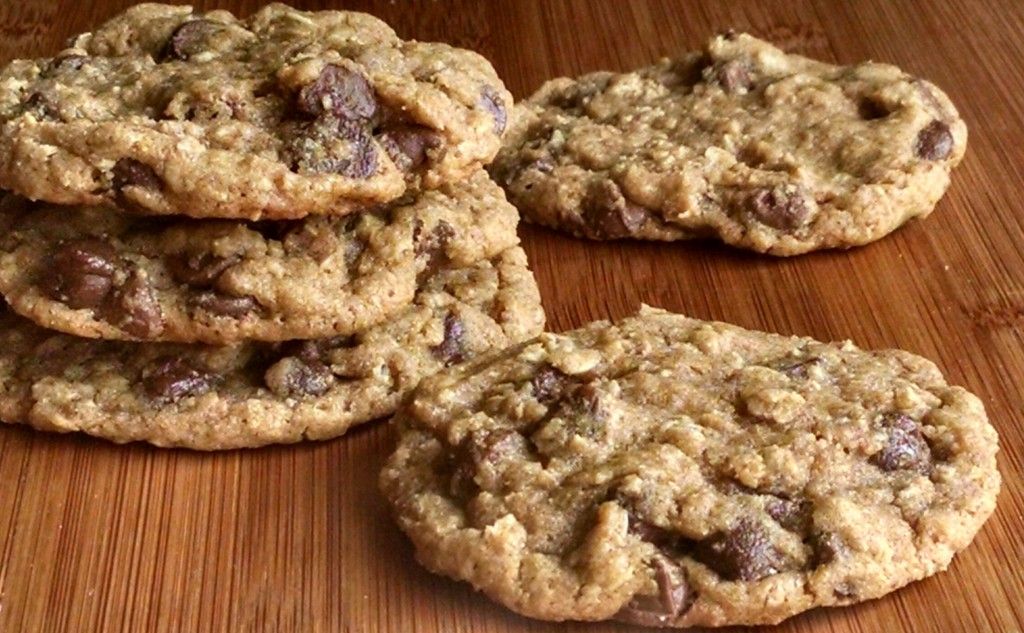 I love copycat bakery cookie recipes. I mean, I am a total sucker for them. If it says bakery style, or copycat bakery on the recipe, I am all over it. So I found these copycat Great Harvest Chocolate Chip Cookies and of course I had to make them myself. I've never had a Great Harvest chocolate chip cookie. We don't even have a Great Harvest in my city, but I use to live near one and I really enjoyed it. So these cookies are a little different from the typical. They use whole wheat flour and oatmeal, and use molasses instead of vanilla. They tuned out amazing! They aren't grainy, which sometimes you can get with whole wheat, and the flavor is really nice. The oatmeal is subtle, and they don't feel like an oatmeal cookie. Definitely one for the repeat list! I made my cookies about 1/2 the size as the original recipe. Also, this recipe is easy to cut in half if you want a smaller batch.
Copycat Great Harvest Chocolate Chip Cookies
1 cup butter, room temperature
2 cups packed brown sugar
2 cups old fashioned oatmeal
2 eggs
2 Tablespoons molasses
1 Tablespoon milk
2 cups whole wheat flour
1 teaspoon baking powder
1/2 teaspoon baking soda
1/4 teaspoon salt
1 cup milk chocolate chips
1 cup semi sweet chocolate chips
Preheat the oven to 350F. Line a baking sheet with parchment paper.
Cream together the butter and brown sugar until light and fluffy. Beat in the oatmeal, eggs, molasses, and milk until smooth. Add the flour, baking powder, baking soda, and salt, and beat until just combined. Stir in the milk chocolate chips and semi sweet chocolate chips.
Scoop the dough into 2 tablespoon size balls and place on the prepared baking sheet, leaving some room in between for the cookies to spread. Flatten the tops very slightly (just enough to remove the dome on the dough ball, but not press the dough flat). Bake in the preheated oven for about 10 minutes, or until the edges are golden brown and the centers are just set. Remove the cookies from the oven and let cool for several minutes on the pan. Transfer to a cooling rack to cool completely. Makes about 36 cookies.
Enjoy! -Cardamommy